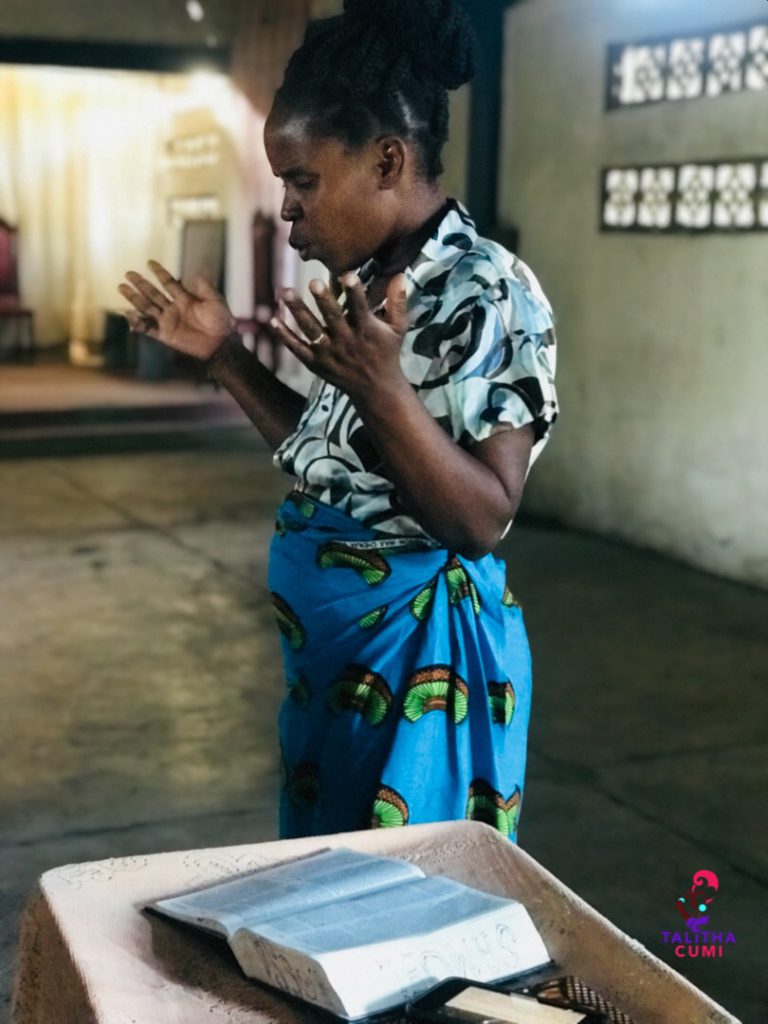 This delicate and demanding work is physical and spiritual. Much of the spiritual battle is won right here: in prayer. But even to do the physical, we can't flow without it. If you are a Mentor or a humble intercessor dedicated to seeing girls worldwide rising to LIFE in Christ, here are a few points of prayer that need your petition.
Number 1, pray. Number 2, pray. And number 3, PRAY.
Acts 6:3 Father, help us to be found of an honest report, full of the Holy Ghost and wisdom, and able to be appointed over this business.
Philippians 2:3 Let nothing be done through strife or vainglory; but in lowliness of mind let each esteem other better than themselves. Let each of us put our head down and focus and work with all the strength we've been given so that at the end of the day we will have had no time to compare one with the other, but to give thanks for the capacity to serve the Most High.
1 Corinthians 3:6 I [Paul] have planted, Apollos watered; but God gave the increase. Holy Spirit, raise up the planters and the waterers in this ministry. Let there be clarity in defining and discovering the roles of each. And Father, through all the hard work and prayer we will all trust YOU to give the increase.
Psalm 68:11 The Lord gave the word: great was the company of those that published it. It is God that brings the increase! Let the greatness of this company of Mentors and Partners increase in size as well as weight in the realm of the spirit to publish the Word.
For there is hope of a tree, if it be cut down, that it will sprout again, and that the tender branch thereof will not cease. Though the root thereof wax old in the earth, and the stock thereof die in the ground; yet through the scent of water it will bud, and bring forth boughs like a plant. Job 14:7-9 Let this ministry begin to reach the nostrils of the hopeless like the scent of water to a dead tree until branches bud again and Girls once dead come to life!
Proverbs 4:13-15 We pray for every girl we mentor to: Take fast hold of instruction; let her not go: keep her; for she is thy life. Enter not into the path of the wicked, and go not in the way of evil men. Avoid it, pass to by it, turn from it, and pass away.
Let every serpentine spirit guarding the Girls You have sent us to and provoking fear in Your messengers to "go this far and go no further" be roasted by the fire of the Holy Ghost in Jesus' name! This is winner-takes-all and we know the end of the story! He has WON!
Isaiah 54:17 No weapon formed against the ministry of Talitha Cumi, its Mentors, or its Girls would prosper.
Isaiah 45:10 Declaring the end from the beginning, and from ancient times the things that are not yet done, saying, My counsel shall stand, and I will do all my pleasure. Let the counsel of God stand and let Him do all His pleasure concerning this ministry.
Romans 4:17 We call forth those things which be not, as though they were—we call for the evangelists and ministers that will rise from the ranks of the girls in TC, the presidents and stateswomen, ambassadors and government counselors, the Deborah's, Esther's, Ruth's, Elizabeth's, Hannah's, Sarah's, Rebecca's, and Mary's of our time.
Romans 15:20 Lead us by way of the lives who have not yet named Christ, who are still dead and dying.
1 Cor. 9:16 For necessity is laid upon me; yea, woe is unto me, if I preach not the gospel! Lay on us the necessity, heavily, to preach the gospel!
Hebrews 1:7 And of the angels he saith, Who maketh his angels spirits, and his ministers a flame of fire. Make every Mentor a flame of fire!
Psalm 68:11 The Lord gave the word: great was the company of women that published it. Make us part of this company!
Matthew 4:16 The people which sat in darkness saw great light; and to them which sat in the region and shadow of death light is sprung up. Let Your light shine in the darkness!
1 Corinthians 16:9 For a great door and effectual is opened unto TC, and there are many adversaries. Deal with every adversary that dares to contend with this ministry. 
Psalm 68:1 Let God arise, let his enemies be scattered: let them also that hate him flee before him. Let all enemies and "frienemies" (enemies disguised as friends) of TC be scattered and flee before him.
Stay tuned for more prayer points in Jesus' name!
We mentor the teen-aged girl in overcoming life's challenges with dignity, integrity, creativity, and leadership from a biblical worldview, and introduce her to a host of life skills that allow her to discover her interests and develop her talents to fulfill her God-given purpose.

MISSION of Talitha Cumi–the Worldwide Girl Tribe