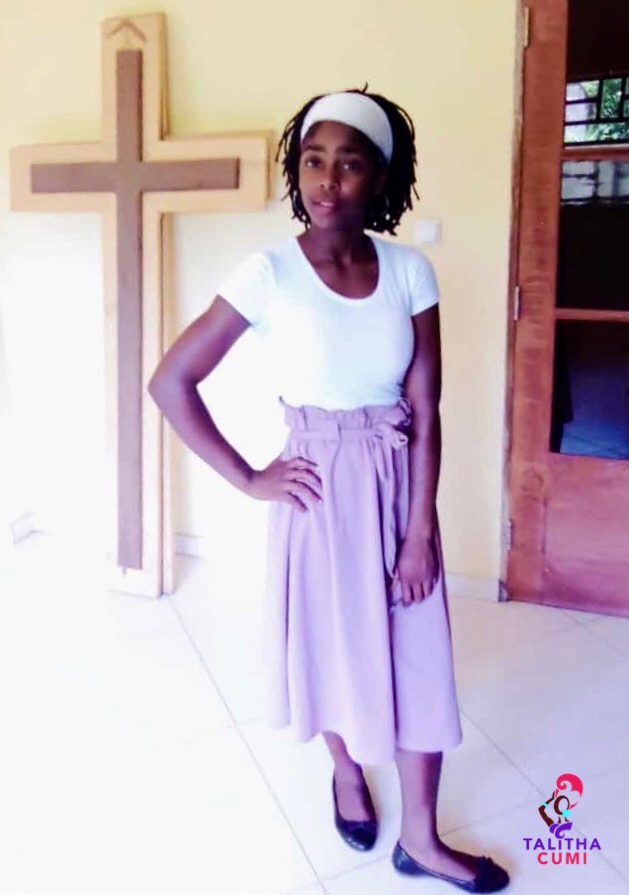 "I've known Jubilee since God first planted the dream of Africa in her heart. She has walked with God with consistency, faithfulness, and absolute determination. Jubilee knows Jesus and I know her greatest desire is to reach the lost. She's made so many sacrifices already to serve others and God. Her focus on obtaining the education and experience to lead this ministry has impressed me and prompted me to contribute as well. She inspires me by her example and I am confident her ministry will reach many people for Christ."–Kristen Waggoner, Senior Vice President of U.S. Legal Division, Alliance Defending Freedom
"As the Scripture says, 'The steps of the righteous are ordered by the LORD,' (Psalm 37:23). It was a divine appointment when our paths crossed in the year 2007 in Bartlesville, Oklahoma. Jubilee's passion and quest to fulfill the Great Commission has remained the same–her determination and commitment to the Lord is unquestionable, righteously engaged, passionately consistent, and purpose driven in her quest for the lost. She is a friend to the forsaken, a preacher without frontiers. More grace to you and the partners of Talitha Cumi."–Apostle Sabastien Udunna, Jubilee's Spiritual Father; Founder, Amazing Grace Community Church, Caney, KS; Grand Mission Christian Fellowship, Houston, TX; Fountain of Grace Church, Houston, TX; Amazing Grace Ministries International, Cameroon, Africa; Trinity International Academy Cameroon, Africa
"I am humbled and count it a privilege to commend Jubilee Yocum as a missionary with a mandate to raise girls to life all around the globe. I met Jubilee at a mission fundraising event in Bartlesville, OK in 2007 where she emptied the contents of her wallet to the very last cent. I remember as clearly as if it were just yesterday. I was instantly touched by the pureness of her soul and I immediately sensed the hunger in her to not only give her substance but to give of herself. Our spirits were instantly knit together and what a journey it has been since then . . . . watching her grow through birth pains to birth forth Talitha Cumi and overcoming tremendous challenges in her personal life.
Over the years, Jubilee has and continues to, "become all things to all men that (she) I might by all means save some," (1 Corinthians 9:22). Talitha Cumi avails the avenue for us all to join Jubilee in any capacity as God gives us the grace in fulfilling this mandate. When I think of what lies ahead for Jubilee and Talitha Cumi, the following Scripture comes to mind:
'You therefore, my son (daughter), be strong in the grace that is in Christ Jesus. 2 And the things that you have heard (experience) from me among many witnesses, commit these to faithful men (girls) who will be able to teach others also.3 You therefore must endure[a] hardship as a good soldier of Jesus Christ. 4 No one engaged in warfare entangles himself with the affairs of this life, that he may please him who enlisted him as a soldier. 5 And also if anyone competes in athletics, he is not crowned unless he competes according to the rules," (2 Timothy2:1-5).
As we await the shout, I am truly humbled to be her Spiritual Mother."–"Mommy B" – Brenda Udunna, Amazing Grace Community Church, Caney, KS; Grand Mission Christian Fellowship, Houston, TX; Fountain of Grace Church, Houston; Amazing Grace Ministries International, Cameroon, Africa; Trinity International Academy Cameroon, Africa
"It has been a joy to work with Jubilee over the past nine years. Her spirit is meek and her vision is grand. We have great worldwide expectations for the Talitha Cumi Girl Tribe project in the days ahead as well!"—Pastor Ed Moore, Pecan Valley Baptist Church, Newalla, OK; Founder, Prayer Force One—America's National Prayer Movement (prayerforceone.com); Former Senator of Oklahoma
We mentor the teen-aged girl in overcoming life's challenges with dignity, integrity, creativity, and leadership from a biblical worldview, and introduce her to a host of life skills that allow her to discover her interests and develop her talents to fulfill her God-given purpose.

– MISSION of Talitha Cumi–the Worldwide Girl Tribe