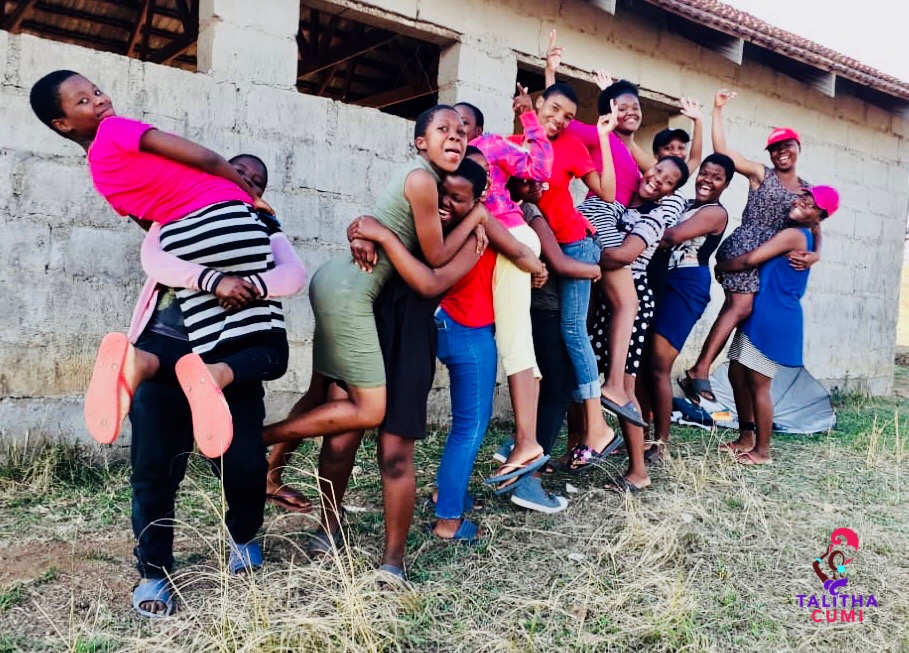 The Talitha Cumi Tribe Mentor's Manual contains a comprehensive curriculum that every one of the TCT Mentors is taken through our training to teach, including all the training notes restricted to the Mentor and fifteen major themes encompassing fifty-two lessons–one for each week of the year! Topics include the gift of salvation, purpose, goal-setting, winning over generational curses, confronting abuse, self-defense, health, thinking like a leader, social justice, relationships, finances, communication, and so MUCH MORE!
The lessons contain: a gender and age sensitive approach, relevant discussion topics rooted in what the Bible teaches, examples of women in the Bible, questions to provoke deeper thinking and evaluate comprehension, and activities that correspond with the theme. It includes materials drawn from a variety of sources that stand out as authorities in the research and summaries of their respective fields which we have condensed for the simplicity and appropriateness of this study.
"What makes our curriculum unique is that the arduous and painstaking work of organizing the broad scope, detailed sequence, and development of the lessons is already done for you! Now the Mentor can devote her energy and attention to bringing the themes to life and merging it with her valued life experience. Its strength is in its simplicity, making it a study that any committed believer should be able to teach, and girls of every culture and stage of faith learn the fundamentals essential for a solid foundation across the board."—Author and Curriculum Designer
The Manual is fabulous for Sunday school, Christian school, Homeschool, and especially for reaching out and making new relationships with the girls in your reach. And it's contents outlast the completion of the curriculum. If you are a mother of girls, or even for the sake of the son you are raising to marry a godly wife one day, sowing this as a gift or investing in your own growth as a mentor of girls will no doubt proffer a double win!
We can't wait to share your joy in watching the lives of girls everywhere gloriously transformed from death to life, RIGHT BEFORE YOUR EYES!
Contact us to order your own one-of-a-kind Talitha Cumi Tribe Mentors Manual.
We mentor the teen-aged girl in overcoming life's challenges with dignity, integrity, creativity, and leadership from a biblical worldview, and introduce her to a host of life skills that allow her to discover her interests and develop her talents to fulfill her God-given purpose.

MISSION of Talitha Cumi–the Worldwide Girl Tribe